Tuesday, October 13, 2009
Folks, this is a sad day. My very last makeover. I'm done. I won't be accepting anymore makeover requests until further notice. Same with blog buttons and extras. I might occasionally post tips or freebies, but no more full makeovers until a little later. Schoolwork is just too much :(
Name: Amanda
Blog:
Morph-Ma
What She Got:
Background (3 column)
Header
Footer
Blog Button
Signature
Post Divider
Thanks so much to all the people I got to do a makeover for! If you ABSOLUTELY need one, I might consider giving you one if I'm not TOO busy, so e-mail me still :) Thanks again!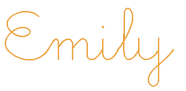 2 comments
Labels: Portfolio Post, Premium Portfolio, Vector

Wednesday, October 7, 2009
Hi everyone! Just wanted to let you know about another AMAZING makeover gal who is giving away a $15 DOLLAR GIFT CERTIFICATE!!! WOW! Go and enter here:
http://adorigraphics.blogspot.com/2009/10/october-giveaway-bargain-of-month.html
She is AMAZING!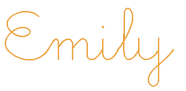 3 comments
Labels: Giveaways